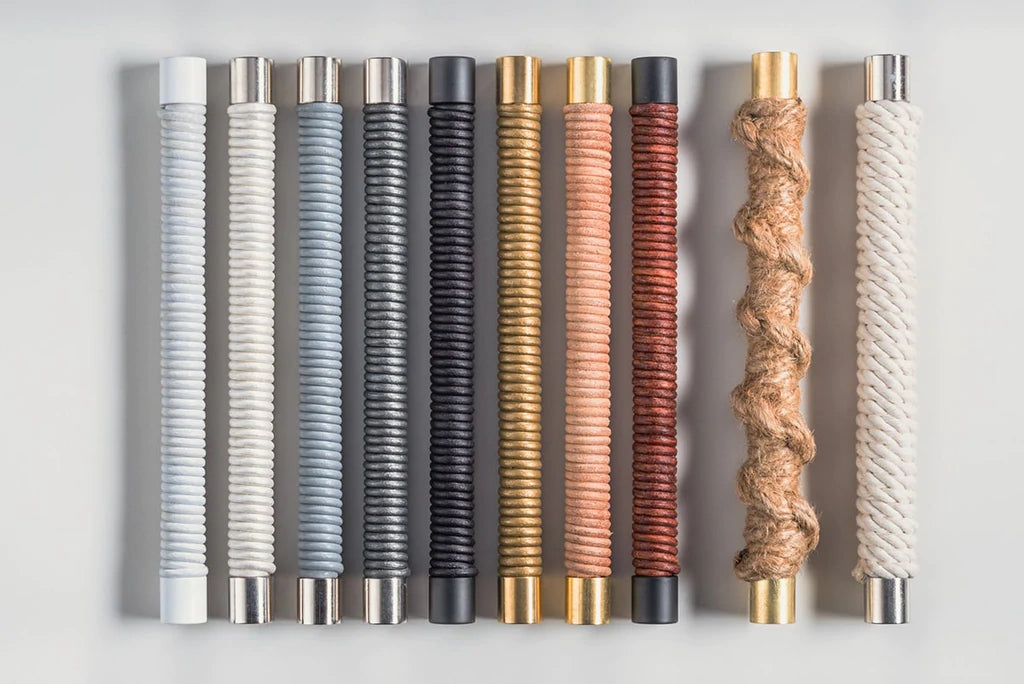 White Bubble Sconce with COTTON cord - (Quick Ship)
The White Bubble Sconce with COTTON cord is our classic and timeless design that is perfect for any room in your home! The sconce features clear glass bubbles delicately arranged around a single light source, diffusing light into a natural and warm glow.
With its white finish and cotton cord, this sconce will complement any decor style and add a touch of understated elegance to your space. And the best part? This sconce is available for quick shipping, meaning it can be on its way to your home in just 3-5 business days!
Please note that the chandelier photo shows white leather, NOT cotton cord. So, if you're looking for a stunning and versatile sconce that can be easily integrated into any room in your home, look no further than The Light Factory's White Bubble Sconce with cotton cord.
download
Product Specifications
Twelve 4" hand-blown glass bubbles available in a clear finish
Powder-coated white metal finish and hardware
Includes one globe-shaped, exposed filament G30 led bulb for our US customers and G30 incandescent bulb for our 240v clients. Dimmable.
Hardwired; works on wall switch only.

Shipping / FAQs
Our shipments are fully insured and require a signature for delivery.  We ship to most countries; please contact us if you need a quote or custom order.
If a glass bubble is damaged during shipment or the first 30 days after receipt we will gladly replace it free of charge. After this period you may purchase a replacement from our store.
All our fixtures come fully assembled and are designed, built and shipped from our Spokane, WA studio. 
>