Flushmounts
The perfect accent for any space that needs statement lighting, but lacks the height for a taller chandelier. Made to order for your specific needs you can customize these flushmount fixtures with a variety of finishes.
Shop Flushmounts
Sconces
The Light Factory offers three different styles of sconces to adorn your walls. Perfect for bedrooms, bathrooms, or just about anywhere!
Shop Sconces
Chandeliers
Hand blown glass bubbles are individually arranged to create each chandelier. Every fixture is made to order for your unique space and taste. Customize your bubble chandelier with a variety of finishes for that one of a kind statement piece every home deserves.
Shop Chandeliers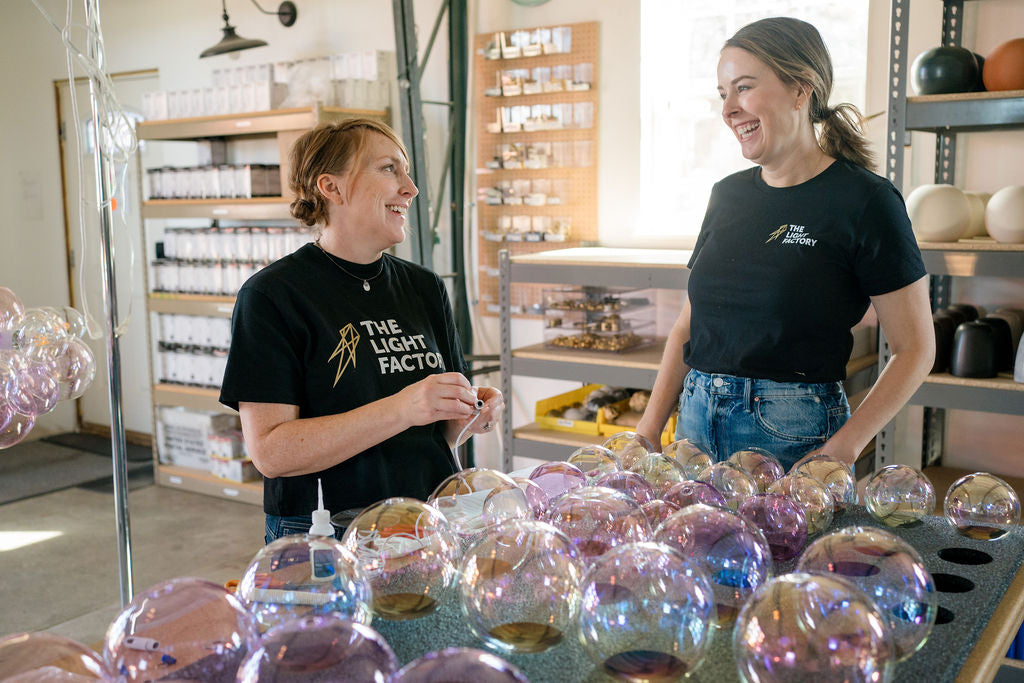 Who We Are
The Light Factory began the way so many new businesses do — Ashlie started with a passion for lighting and design, and a set of basic principles: Find out what the client needs, translate their need into a design, and build it to perfection.  She quickly discovered her niche, and has slowly and carefully brought in a team who are just as detail oriented as she is. Whether it's customer service, perfectly planned symmetry, or funky-offbeat color combinations, The Light Factory Team is obsessed with making lights and experiences that help transform spaces into exactly what the client needs. Our team loves being a boutique studio, where we know clients' names, can focus on their needs, and can remember how happy we are to have made it for them.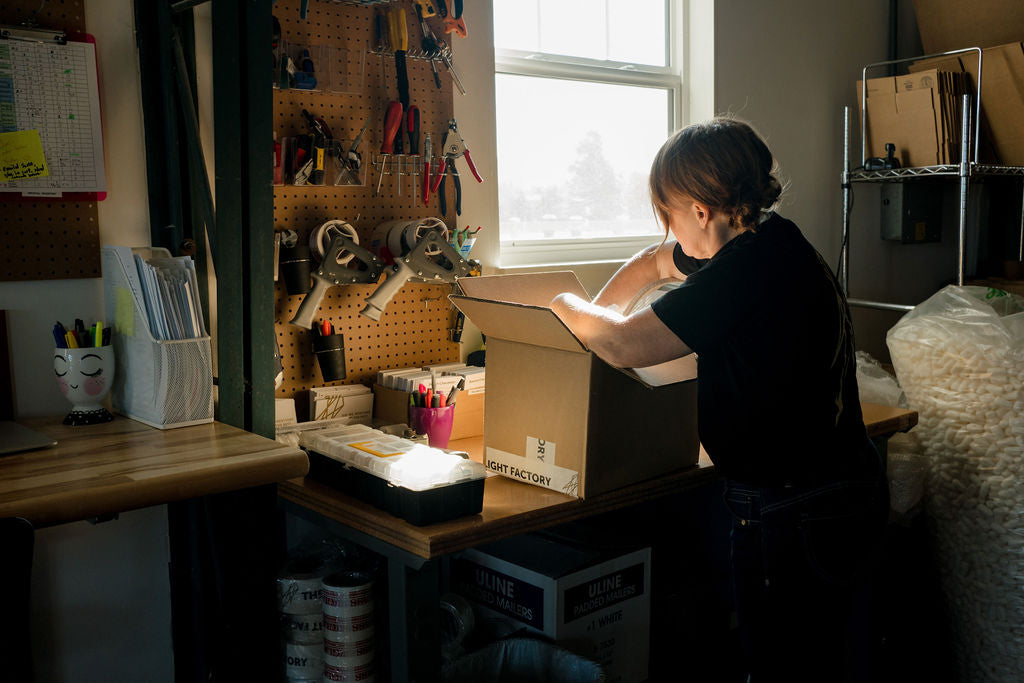 What We Do
At The Light Factory, we want all business to be a force for good in the world. We're using our resources to help make that happen - our business, our voice, our passion, and our investments. In that vein, we donate 10% of our profits to charity, focusing on organizations that benefit women, children, and racial justice. We make the majority of our contributions on a monthly basis to charitable organizations in the PNW,  and annual donations to national and international causes - i.e. victims of natural disasters or political unrest.
Meet Our Charitable Partners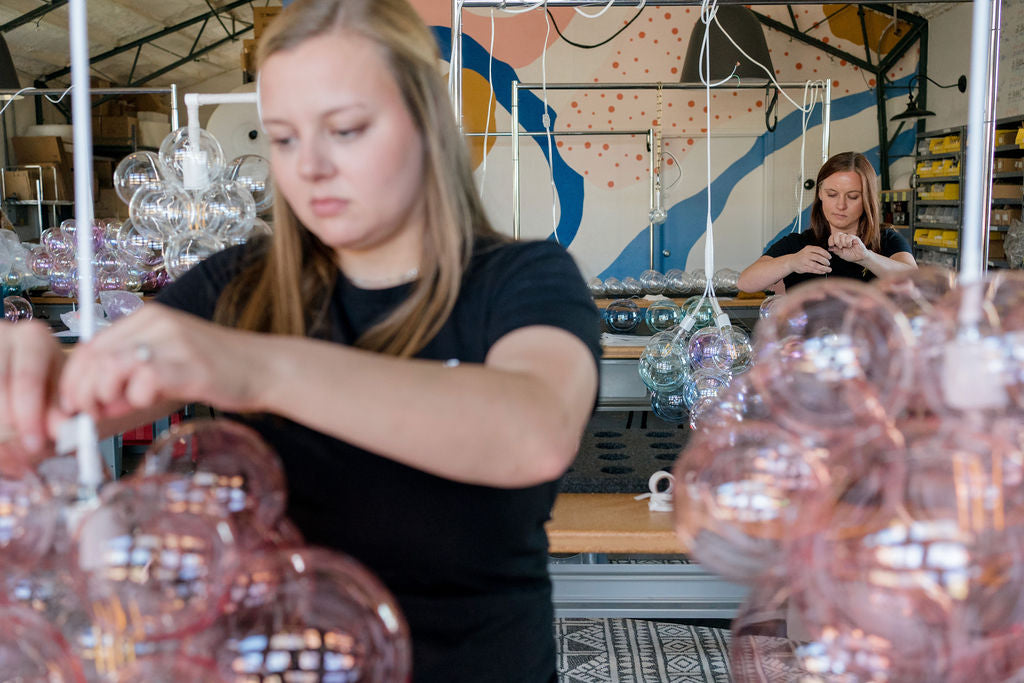 How We Build
It starts with an email, phone call, or a complimentary design consultation. Ashlie and Kelly work one-on-one with you to determine the best size, finishes, and height to create a bespoke statement piece. Once the order is perfected and purchased, electrical and soft-shaping work is completed, and the fixture moves to one of our talented female builders. From that point on each light is meticulously created by hand one bubble at a time, going through multiple checks with teammates.  After a final sign off your hand-built fixture is carefully packaged and ready to make its way to light up your project!
If you're ready to create your one-of-a-kind light, please contact us or email us at info@thelightfactory.net.